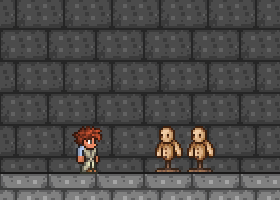 The Doom Fire Axe is a Hardmode broadsword crafted from Hellstone Bars, Molten Residues and Souls of Night. When striking an enemy, it creates a small explosion that inflicts the On Fire! debuff.
Its best modifier is Legendary.
Crafting
[
]
Recipe
[
]
History
[
]
1.6.1.0: Buffed damage from 40 to 42 and nerfed knockback from 7 to 6.
1.4.2.0: Sprite updated.
1.3.0.0: Introduced.
Molten Residue

 

Molten Residue • Doom Fire Axe • Cinder String • Stalagmite • Rocket Fist • Bone Baton • Hell's Bell

Golden Locks • Wondrous Wand • Snow White • Draconic Magma Staff • Molten Sawblade
Weapons (List):


Melee weapons •

Ranged weapons •
Magic weapons  •
Summon weapons •
Thrown weapons •
Radiant weapons •

Symphonic weapons •

True Damage weapons