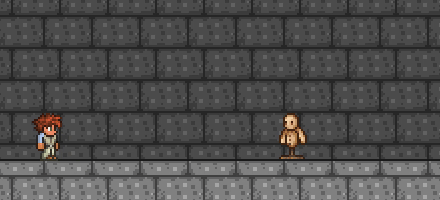 Dragon's Breath is a Hardmode magic weapon that fires a torrent of piercing green dragonfire that will set enemies alight with the Cursed Inferno debuff before returning back to the player.
Its best modifier is Mythical.
Crafting
[
]
Recipe
[
]
Notes
[
]
The dragonfire stream will only travel approximately 20 blocks before returning to the player.
The returning fire will also damage enemies, potentially doubling the damage done.

However, the invincibility frames gained by enemies due to piercing damage can limit the actual amount of damage done.
History
[
]
1.6.1.0:

Nerfed damage from 32 to 28, use time from 12 to 18, mana cost from 5 to 8, and knockback from 6 to 5.
Now crafted at Bookcase.

1.2.0.0: Introduced.
Dragon

Green Dragon Scale •

Pickaxe •
Drill •

Axe •
Chainsaw •

Mallet •

Jackhammer
Tooth •

Talon •
Gaze •
Breath •
Wail
Armor •
Wings •
Dragon's Talon Necklace
Weapons (List):


Melee weapons •

Ranged weapons •
Magic weapons  •
Summon weapons •
Thrown weapons •
Radiant weapons •

Symphonic weapons •

True Damage weapons