This is a donator item! It is dedicated to: DesmondJones
Erupting Flare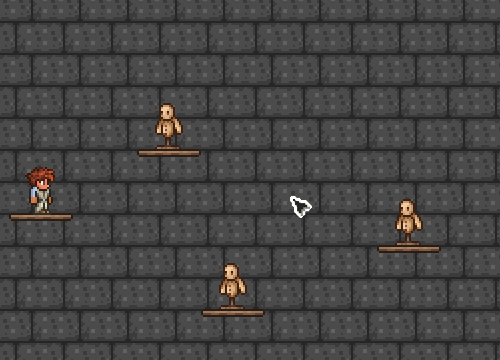 The Erupting Flare is a craftable Hardmode magic weapon. It launches a flaming burst towards the clicked area which upon reaching it or hitting a wall, erupts into multiple projectiles going in every direction. Every projectile apart from the initial one applies Melting debuff.
Its best modifier is Mythical.
Crafting
[
]
Recipe
[
]
Notes
[
]
If the Show Donator Item Color configuration option is disabled, the Erupting Flare will have a rarity of instead of the standard .
History
[
]
1.5.0.0:

Increased damage from 65 to 74.
Decreased use time from 23 to 21.

1.4.3.8: Introduced
Solar Pebble

 

Solar Pebble • Sol-Scorched Slab • Lihzahrd Kunai • Plasma Vial • Staff of Sol • Pungi • Ancient Tome of Revival • Flare Dart • Plasma Generator • Inspiration Crystal

Golem's Gaze • Erupting Flare
Weapons (List):


Melee weapons •

Ranged weapons •
Magic weapons  •
Summon weapons •
Thrown weapons •
Radiant weapons •

Symphonic weapons •

True Damage weapons