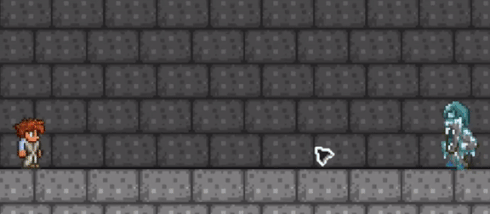 The Light's Anguish is a craftable, non-consumable throwing weapon that can autofire. It throws dark daggers that are not affected by gravity, can pierce one enemy, and inflict the Light Curse debuff onto hit enemies.
Like most non-consumable throwing weapons, using this weapon builds up an exhaustion meter that appears below the player. Not using the weapon will make the meter slowly go back down. However, if it becomes completely filled, the user will be inflicted with the Exhaustion debuff, causing all non-consumable throwing weapons to deal massively decreased damage for some time. The meter resets after the debuff ends.
Its best modifier is Unreal.
Crafting
[
]
Recipe
[
]
Used in
[
]
Notes
[
]
History
[
]
Weapons (List):


Melee weapons •

Ranged weapons •
Magic weapons  •
Summon weapons •
Thrown weapons •
Radiant weapons •

Symphonic weapons •

True Damage weapons