Light's Lament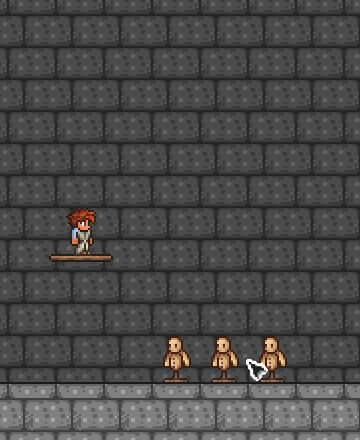 The Light's Lament is a very strong Pre-Hardmode magic weapon. It fires a star that pierces through enemies and inflicts the Light Curse debuff that deals rapid damage over 3 seconds. If the star reaches the cursor's location or collides with a tile, it disappears and summons a twinkle that creates a shower of stars at that location. These stars will pass through tiles and deal ~80% damage to enemies and inflict them with a shorter duration of Light Curse.
Its best modifier is Mythical.
Crafting
[
]
Recipe
[
]
Used in
[
]
Notes
[
]
Tips
[
]
Due to the falling stars passing through blocks and generating light, Light's Lament is very useful in finding cave networks, ore veins, chests, or other treasure found underground.
It is an extremely potent weapon against the Wall of Flesh. If used properly, it can defeat it within only 3-4 screen lengths.
History
[
]
Weapons (List):


Melee weapons •

Ranged weapons •
Magic weapons  •
Summon weapons •
Thrown weapons •
Radiant weapons •

Symphonic weapons •

True Damage weapons