This is a donator item! It is dedicated to: Sargassum
Northern Light
Statistics
Type
Weapon
Damage
300 Magic
Knockback
5 Average
Mana
25
Critical chance
4%
Use time
29 Average
Tooltip
'Is this the first time you've ever seen an aurora borealis weaponized?'
Summons a localized aurora borealis upon your cursor's position
The aurora borealis unleashes a light storm upon enemies below
Rarity
Sell
250000*25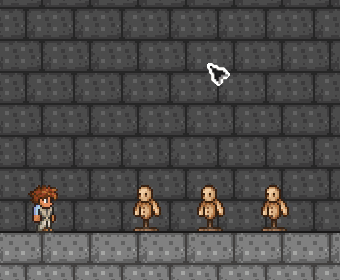 The Northern Light is a craftable post-Moon Lord magic weapon. It summons a stationary aurora borealis upon cursor's position which unleashes a storm of light projectiles upon enemies below it. Only one aurora borealis can be summoned at a time and it lasts for 15 seconds.
Its best modifier is Mythical.
Crafting
[
]
Recipe
[
]
Notes
[
]
If the Show Donator Item Color configuration option is disabled, the Northern Light will have a rarity of instead of the standard .
History
[
]
Primordial Essences

 

Death Essence • Inferno Essence • Ocean Essence
Omni-Bow • Omni-Cannon • The Javelin • Wyrm Decimator • Assassin armor
Almanac of Agony • Devil's Claw • Ember Staff • Promethean Staff • Pyromancer armor
Ocean's Judgement • Seven Seas Devastator • Tidal Wave • Deity's Trefork • Tide Turner armor
Reality Slasher • Lucidity • Unbound Fantasy • Dream Catcher • Dream Weaver armor
Sousaphone • The Set • Edge of Imagination • Holophonor • Rhapsodist armor

Terrarian's Last Knife • Quasar's Flare • Northern Light • Black MIDI • Plague Lord's Flask • Otherworldly Rune
Weapons (List):


Melee weapons •

Ranged weapons •
Magic weapons  •
Summon weapons •
Thrown weapons •
Radiant weapons •

Symphonic weapons •

True Damage weapons