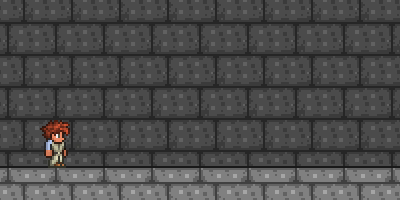 The Particle Whip is a Pre-Hardmode magic weapon dropped by The Star Scouter. It fires an instant line of energy about 35 tiles long that will damage the first enemy it hits. If there is another enemy within about 10 tiles and not obscured behind a solid tile, the line will chain from the first enemy to it, damaging it as well. Hit enemies are afflicted with the Cannot Chain debuff, making them unable to be targeted by the weapon's chain effect; the chaining process will therefore only continue while enemies unaffected by the debuff remain within distance of the damaged enemy.
Its best modifier is Mythical.
Notes
[
]
The casting speed is fairly slow, so this weapon is best suited for groups of slow enemies, such as Zombies or the starting phases of the Old One's Army.
History
[
]
Weapons (List):


Melee weapons •

Ranged weapons •
Magic weapons  •
Summon weapons •
Thrown weapons •
Radiant weapons •

Symphonic weapons •

True Damage weapons