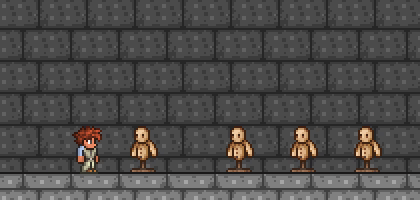 The Prime's Fury is a Hardmode broadsword. It has a chance to launch an energy wave projectile upon swinging that damages a single enemy twice, with each damage tick nearly triple the base damage of the sword. The weapon also auto-swings, and both the sword and the projectile emit light and particles when swung or launched.
Its best modifier is Legendary.
Crafting
[
]
Recipe
[
]
History
[
]
1.6.1.0:

Buffed damage from 42 to 90, use time from 21 to 19, knockback from 4 to 5, and nerfed velocity from 16 to 15.
Is now crafted at Soul Forge.

1.5.0.0: Now crafted at a Mythril or Orichalcum Anvil.
1.2.2.0: Introduced.
Strange Plating

 

Strange Plating • Plate Slab • Plate Wall • Plate Platform • Plate furniture
Prime's Fury • Eye of the Destroyer • Destroyer's Rage • Twin's Ire • Spark Taser • Barrier Generator • Prime's Roar
Blackhole Cannon • Life Surge Staff • Life Essence Apparatus • Pocket Guardian • Midnight Bass Booster
Cyber Punk armor • Tether Dart

Climber's Ice Axe • Golden Locks • Little Red • Wondrous Wand • Snow White • Bass Booster • Hadron Collider • Energy Catalyst • Air Strike Shield
Weapons (List):


Melee weapons •

Ranged weapons •
Magic weapons  •
Summon weapons •
Thrown weapons •
Radiant weapons •

Symphonic weapons •

True Damage weapons