This is a donator item! It is dedicated to: Vanity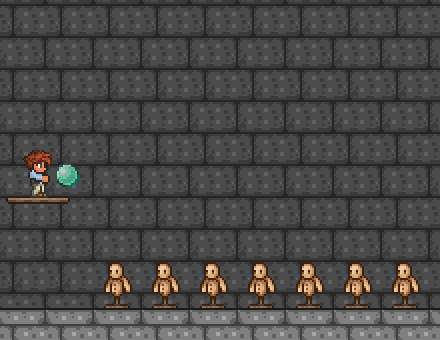 The Teleologic Imposition is a craftable Hardmode magic weapon which, upon hitting an enemy or a tile, will spawn a star storm over that area after a few seconds. The previous storm must complete before user can start another.
Crafting
[
]
Recipe
[
]
Notes
[
]
If the Show Donator Item Color configuration option is disabled, the Teleologic Imposition will have a rarity of instead of the standard .
Trivia
[
]
Teleology is a school of thought focusing on investigating phenomenon based on their end result, rather than their cause.
When selected in the inventory or hotbar, the player is shown holding the weapon similar to the Nebula Arcanum. It has a slight shimmering animation when held.
History
[
]
Weapons (List):


Melee weapons •

Ranged weapons •
Magic weapons  •
Summon weapons •
Thrown weapons •
Radiant weapons •

Symphonic weapons •

True Damage weapons