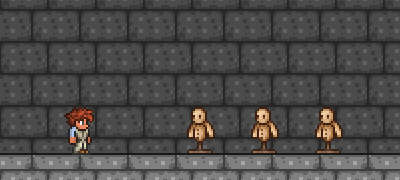 The Titan Sword is a Hardmode broadsword. It releases a short lived pulse of energy that can multi-hit enemies on swing. Critical strikes dealt by the weapon, both from the sword itself and the pulse, will be three times as effective.
Its best modifier is Legendary.
Crafting
[
]
Recipe
[
]
History
[
]
1.4.3.0: Special effect changed from a listed 2.5x and incorrect 5x to 3x all around.
1.2.12.7:

Special effect changed to 2.5x damage on critical strikes.
Sprite updated.

1.2.2.0: Introduced.
Titan
Titanic Bar •
Pax •
Hammer
Sword •
Scythe •
Boomerang •
Javelin •
Bow
Armor •

Wings
Weapons (List):


Melee weapons •

Ranged weapons •
Magic weapons  •
Summon weapons •
Thrown weapons •
Radiant weapons •

Symphonic weapons •

True Damage weapons