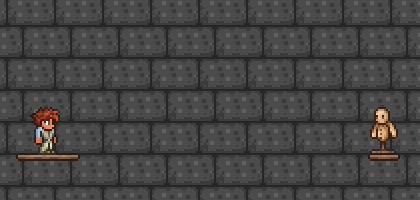 The Wither Staff is a Hardmode magic weapon dropped by The Lich. It fires a flesh-melting bolt of deadly magic that inflicts enemies with the Wither debuff, dealing heavy damage over time.
Its best Modifier is Mythical.
Notes
[
]
The debuff cannot stack, but the duration is refreshed each time the enemy is hit by the staff.
History
[
]
Weapons (List):


Melee weapons •

Ranged weapons •
Magic weapons  •
Summon weapons •
Thrown weapons •
Radiant weapons •

Symphonic weapons •

True Damage weapons